Posted by iRayUSA on 27th Jul 2021
iRayUSA, a Texas based designer, manufacturer and distributor of premium thermal night vision devices, is proud to announce the availability of the RICO BRAVO 384 3X thermal rifle scope. The BRAVO is iRayUSA's first thermal riflescope to be designed and assembled in the great state of Texas.
"We are confident that night hunters will appreciate the RICO BRAVO's unique style and feature set", says Casey Cochran, Director of Sales for iRayUSA. "Features like our Magnetic Omnidirectional Connector, next-gen Hard Stop Buttons, Tactile Ridge Positioning system and of course our industry leading image with InfiRay's MATRIX III algorithm. The BRAVO is high performance and we are excited to bring it to market".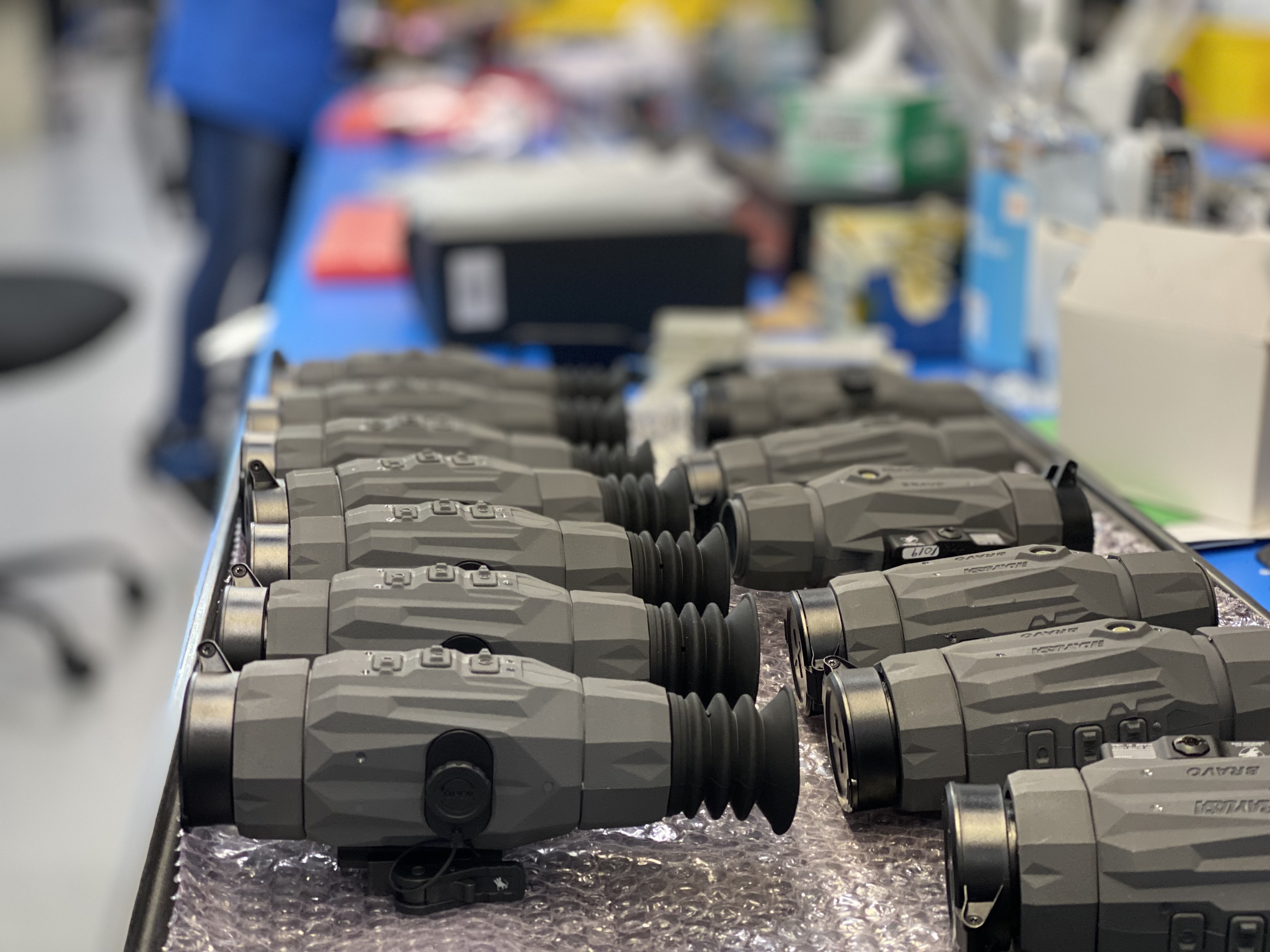 RICO BRAVO – Rugged Infrared Compact Optic The RICO BRAVO is a groundbreaking thermal imaging riflescope featuring innovative ergonomics, cutting-edge connectivity, and InfiRay's MATRIX III algorithm that pushes the boundaries of 384x288 long-wave performance. The BRAVO is optically and electronically optimized to squeeze every ounce of performance out of InfiRay's MICRO II 12 μm sensor and F1.1 germanium lens. iRayUSA's all new Magnetic Omnidirectional Connector, Hard Stop Buttons, and Tactile Ridge Positioning system combine to create an unmatched user experience on a high-definition display. Additional performance-focused design features include multiple dynamic reticles, stadiametric rangefinder, image and video capture, wireless connectivity, and an American Defense Manufacturing RQD quick release mount. If you are looking for a lightweight and compact thermal optic that is designed by hunters for hunters, look no further than the RICO BRAVO.
The BRAVO thermal rifle scope will be available from all US dealers on July 27th and is backed by iRayUSA's industry-first 5-day repair guarantee. To learn more, visit our website at irayusa.com/bravo.