Posted by iRayUSA on 13th Jan 2022
Fort Worth, TX (January 13, 2022) – iRayUSA, a Texas-based designer, manufacturer and distributor of premium thermal night vision devices is proud to announce the US availability of a new series of thermal imaging devices, the ZOOM SERIES, from InfiRay Outdoor. InfiRay Outdoor's latest offering, the ZOOM, brings multiple exciting new technologies to the commercial thermal market; 2X optical zoom lens, an algorithm based shutterless non-uniformity correction feature and a full HD 1440x1080 resolution AMOLED display.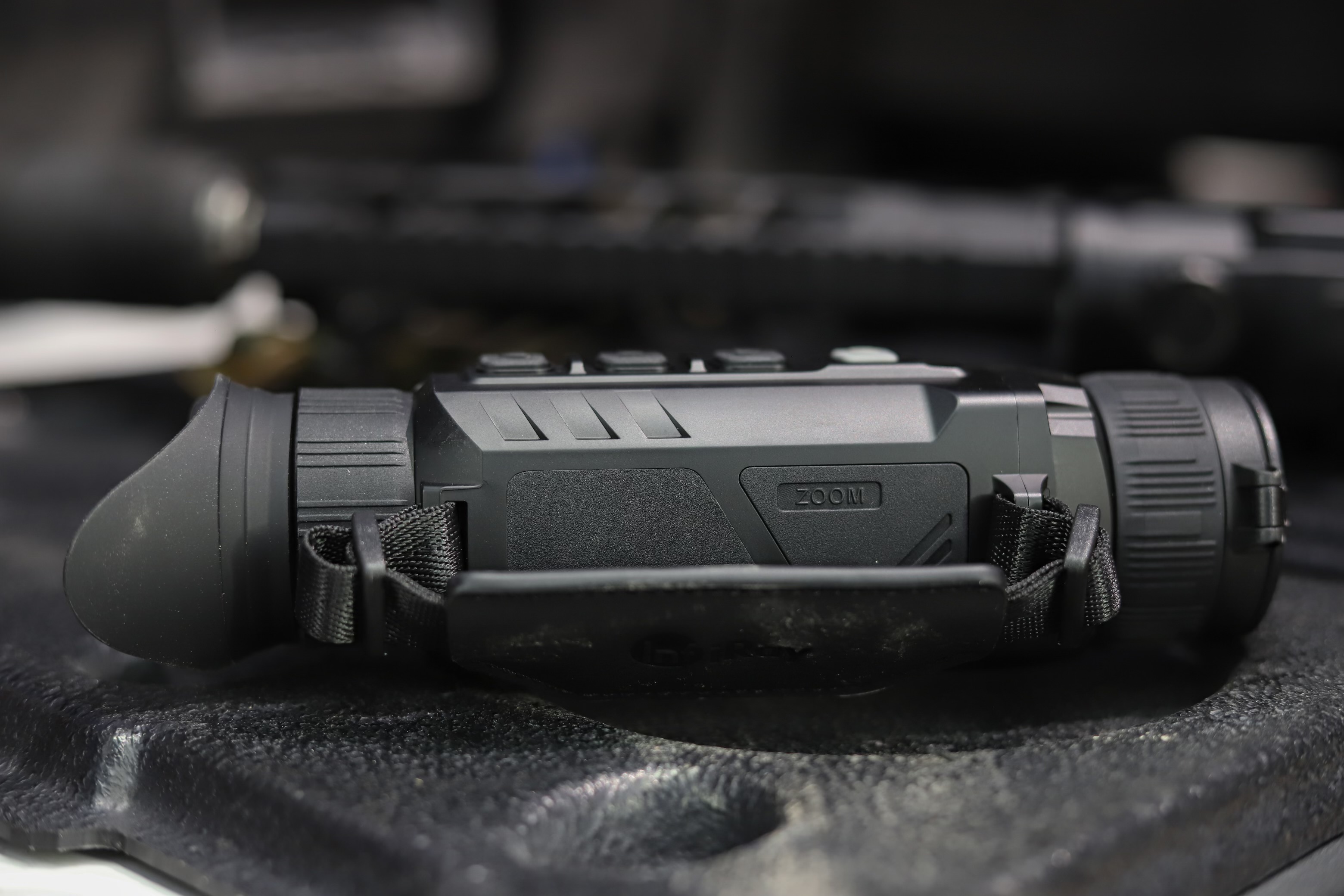 Featuring InfiRay's patented dual-field-of-view design, the ZOOM's lens allows the user to seamlessly switch between a wide field-of-view (FOV) for detection, and a narrow FOV for target identification. This 2X increase in magnification occurs optically with an intuitive twist of the objective focus ring and maintains 100 percent of the sensor's native 640x512 resolution.
The ZOOM also features a software based non-uniformity correction (NUC) feature. Unlike a standard NUC, which uses a shutter or lens cap, the ZOOM features InfiRay's shutterless NUC algorithm, which is completely silent, requires no user input and allows for unmatched battery life.
The ZOOM's viewing display features a full HD 1440x1080 resolution AMOLED display and is coupled with an 20X magnification eyepiece to provide the most clarity possible. Additionally, images and live video can be transferred wirelessly via the ultra-fast InfiRay Outdoor app, or can be recorded onboard with ZOOM's 32gb of internal storage.
"Being able to offer optical zoom in a commercial thermal imager is going to change the industry" stated Angelo Brewer, Director of Operations, iRayUSA. "Industry leading optical performance paired with a full HD display is something every predator hunter needs to experience" continued Brewer. In addition to the ZOOM's combination of sensor performance, optical magnification, display resolution, and battery life, other features include multiple color options, picture in picture mode, digital zoom, hot spot tracking, and stadiametric rangefinding.
The ZOOM is available for purchase now through the authorized iRayUSA dealer network with a suggested price point of $3,999. As with all iRayUSA products, the ZOOM SERIES thermal imagers come with a 5-year warranty, with a 1-week turnaround process. A full list of ZOOM SERIES specifications and an authorized dealer locator can be found on the iRayUSA website, www.irayusa.com.