Posted by iRayUSA on 16th Sep 2021
Fort Worth, TX (September 16, 2021) – iRayUSA, a Texas-based designer, manufacturer and distributor of premium thermal night vision devices is proud to announce the US availability of a new infrared laser rangefinder module, the ILR-1000, from InfiRay Outdoor. The IRL-1000 has been designed to work seamlessly with all InfiRay Outdoor RICO Mk1 Series thermal imagers, ranging targets out to 1,000 yards with pinpoint accuracy. Weighing less than 9 ounces, the IRL-1000's slim aluminum body secures neatly onto the RICO Mk1 Series thermal imagers through a quick connect system that is both intuitive and easy to use.
The IRL-1000 features two ranging modes, a single ranging and a continuous ranging mode, that can be cycled between. When paired together, the IRL-1000 communicates with the hosting RICO Mk1 Series thermal imager to instantly display the distance to ranged targets. The distance to the ranged target is clearly visible on the RICO Mk1 Series' display screen, alleviating the need to estimate distances.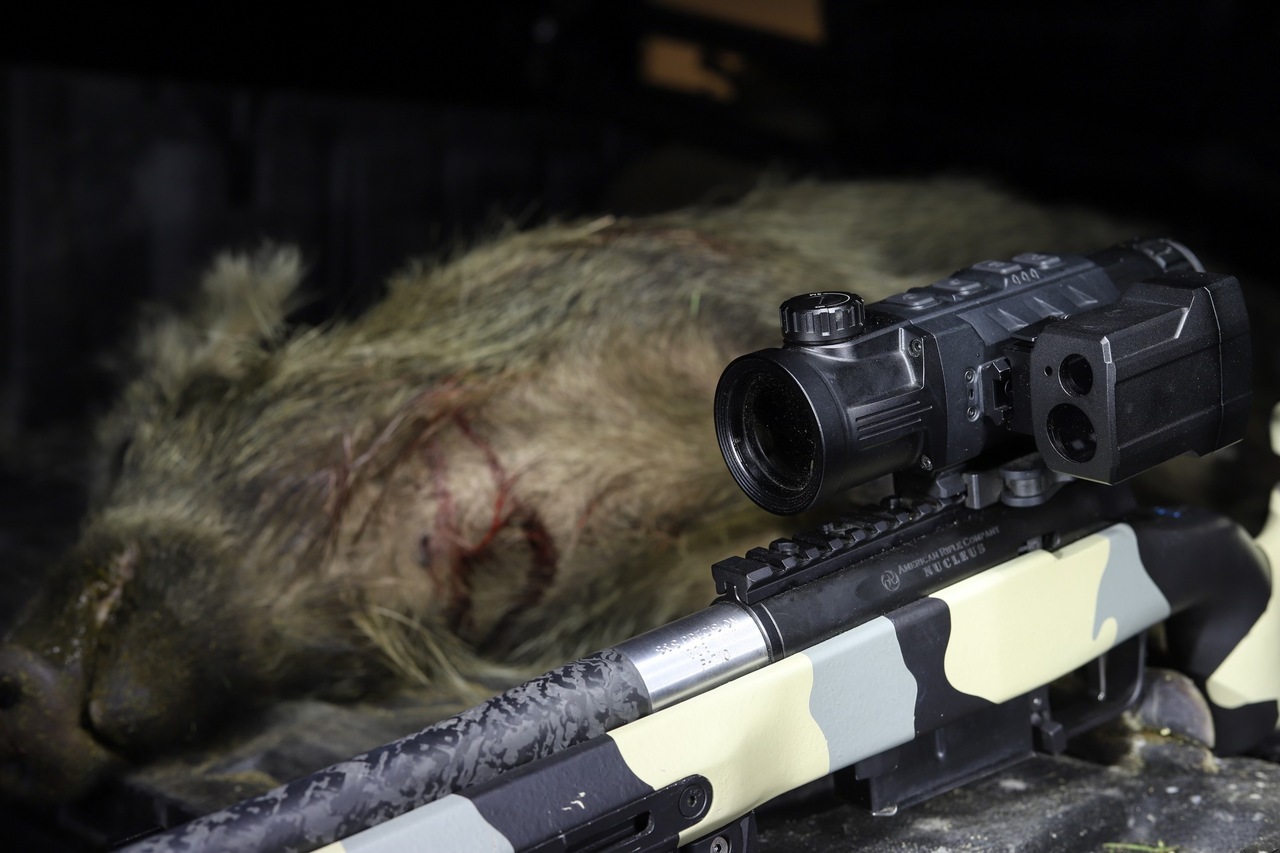 "Over the last year, our design team and partners have worked tirelessly in the development of the ILR-1000 and we could not be happier with the results," stated Angelo Brewer, Director of Operations, iRayUSA. "Range estimation at night has historically been problematic for hog and predator hunters alike. The IRL-1000, paired with our RICO Mk1 riflescopes, takes the guesswork out of range estimation," continued Brewer.
The IRL-1000 is available now for a suggested price point of $799 through the authorized iRayUSA dealer network. As with all iRayUSA products, the IRL-1000 comes with a 5-year warranty that includes a 1-week turnaround process. A full list of IRL-1000 specifications and an authorized dealer locator can be found on the iRayUSA website, www.irayusa.com.
Prospective dealer interested in learning more about the iRayUSA dealer programs can contact iRayUSA by emailing info@irayusa.com or completing a dealer inquiry request on the iRayUSA website, https://irayusa.com/become-a-dealer/.
5-Year Warranty with 1-Week Turnaround Process
At iRayUSA we are first and foremost hunters and users of our products, and we understand that failure is not an option. One of our primary objectives at iRayUSA is to greatly improve the customer service level for the end user. We accomplish this through offering our industry-first 1-week repair guarantee, and by only working with highly qualified Authorized Dealers. During the published warranty period, iRayUSA will repair or replace, at its discretion, any optic that becomes defective from normal use. If we cannot repair an optic in less than one week, we will offer a replacement in like or better condition.
About iRay USA
iRayUSA is a designer, manufacturer, and distributor of premium thermal night vision devices. Our company was established in 2020 by industry experts with more than a decade of experience in thermal sales, product development, and field use. We are proud of our industry experience and time spent in the field using thermal products, and that is what drives us to make the best products possible; products that we want to use as night hunters.
This commonality with our customer base is what sets iRayUSA apart from other manufacturers. It allows us to bring the most relevant products to market, as well as understand and provide the same level of customer support that we would want as end users ourselves.
Learn more about our products at: irayusa.com
Dealer inquiries can be submitted at: irayusa.com/dealers
Warranty information can be found at: irayusa.com/warranty